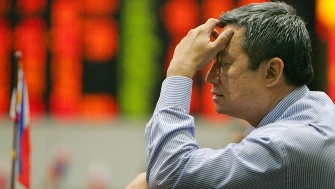 Over the years, we've seen some pretty interesting shortcuts that people have attempted to make in order to create what they thought was a good estate plan. But more often than not, what they ended up doing was create a large mess for their families to clean up during an incapacity or after the fact.
We created this guide with the intention that a picture or a story is worth 1000 words. If you can see how someone tried to take a shortcut and ended up in the weeds, you will recognize what not to do that could be detrimental to your estate plan. After all, you've worked hard all your life to build a comfortable life and it is natural to want to protect it and the ones you love.
Here are four of the common estate planning mistakes we reveal in this guide:
Mistake #4

:

Relying on Co-Ownership of Property to Avoid Probate (there are a number of potholes with this strategy that are not covered by simply adding someone to title)

Mistake #5

: Losing Control by Adding Someone to Your Bank Accounts (the creditors of the one you add could end up taking you to the cleaners)

Mistake #16

: Failure to Consider All the Tax Consequences of a Gift (many fail to do this one thing required by the IRS)

Mistake #18

: Failure to Completely Fund Your Living Trust (this could land your family in court with 5X the expense and huge time delays)
To get your report, all you need to do is fill in your name, email and code below. We will send you your report right away and you can take advantage of learning many of the insider tips and tricks for avoiding the many landmines that could hurt you and your family due to improper estate planning.
TO GET YOUR GUIDE HERE NOW, TYPE AND CLICK HERE: